Contact

information
Get in touch with Linea de Fuego
E-mail

Us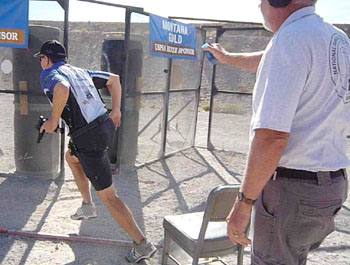 E-mail is far and away the easiest way to reach club contacts. Most of us have real lives that, sadly, interfere with our trigger time. E-mail allows us to get back to you as time permits (usually within a day, often less).
Please do not try and contact us from an email address that requires further action, e.g. an address that responds with a challenge email such as "Please go here to add yourself to my safe senders list." You will not get a reply.
We have a low volume mailing list that we use to distribute score updates and general announcements. Learn more about the list and sign up here. You can also use the same link to remove your email from the list (but nobody ever does). We don't sell, share, or rent your address and your email address is not visible to other list members. You may need to white-list scores@lineadefuego.info so the mail doesn't end up in the trash (although our mail doesn't normally score very high with spam detectors).
Matches are held at the Pala Shooting Range range in North County San Diego on the Pala Indian Reservation (very near the Pala Casino). From interstate 15 take State Highway 76 east. Turn left at stop light for the Pala Casino and Resort onto Pala Mission Road. Proceed east on Pala Mission Road until you come to Henderson Road (just past the mission). Turn left on to Henderson Road. Follow this road about 1/2 mile until you arrive at a double swinging metal gate. Stay on the dirt road and drive through a gate past a sign that reads "SHOOTERS DOWN RANGE". Continue on the dirt road until you come to the parking area. Match sign ups take place under the canopy.
If you're a GPS user the range is located at 33.372425 north, 117.066321 west.
Click on the map to go to Google Maps for driving directions